Tuesday, July 13, 2004
Nice shirt, you fucking asshole!
It's a good thing all that
reckless speculation by Condoleezza Rice
and
David Brooks
-- about how, like in Spain, the terrorists want the left-leaning party to win the election in our country -- has not fallen on deaf years.
Now, you can buy T-shirts and bumper stickers from something called
AuthenticGOP.com
with this logo on the front: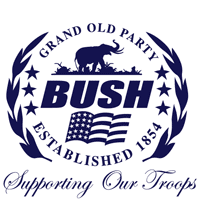 And this slogan on the back: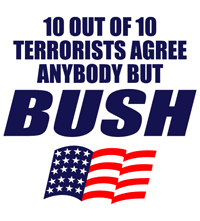 Cool, huh?
I can't see how, using the GOP logo and all, this enterprise is
not
affiliated with the GOP, but I wrote AuthenticGOP.com and the "real" (?) GOP to find out for sure. At presstime, neither has responded.
Let's assume, then, that these shirts
are
fully licensed and approved by the Republican National Committee.
Nice work, boys!

10 out of 10 pederasts support Bush.