Monday, July 12, 2004
You can help defeat the criminal Tom DeLay
If you have money lying around,
send it to Richard Morrison
, the Democrat running to unseat Tom DeLay in Texas's 22nd district. He might actually have a shot.
Should DeLay lose, the world would instantly become a better place.
And in case you've forgotten how crooked DeLay is,
The Washington Post today details
his illegal funneling of corporate contributions to help Republicans win seats in the Texas legislature -– in order to illegally redistrict the state to pry seats from members of Texas' Democratic Congressional delegation.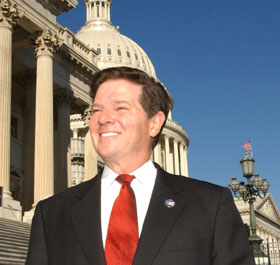 Asshole.